I hope you enjoy these photos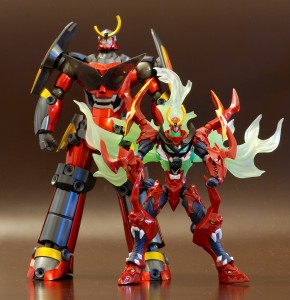 In front of the Revoltech Tengen Toppa Gurren Lagann: Revoltech usual plasticky and hyper-articulated, but the green flames of Tengen Toppa in my opinion give the model an air of power that other Revoltech missing.
Against the background of the Konami Great Impact Model Gurren Lagann.
Second picture for the two Fraulein Revoltech Yoko (the new on the left).
I have to say MUCH better than the old edition.
Smiling expression dazed but instead of that, especially ... uh ... two boobs anthology