My first impressions of the new Soul of Chogokin traits of the two robot from Super Robot Wars (DGG DGG-and-XAM1 Dygenguar XAM2 Außenseiter) ... and the first 3 photos.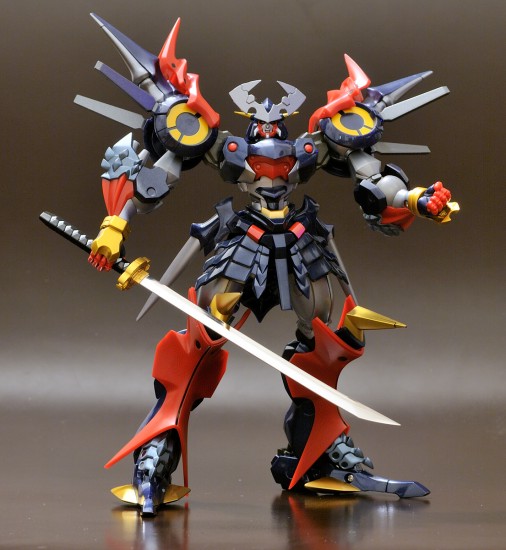 The box is huge, really huge. Inside the robot and accessories are arranged on 3 "shelves", 1 polystyrene, two clear plastic (with accessories).
The aesthetics of both robots is really terrific. The fact that we have a much more elaborate design of the classic robots makes them truly amazing sight. Aesthetically, I would put it among the top SoC ever, the species Dygenguar.
Joints everywhere (on foot more points) and especially decidedly original: for example, the legs can not move back and forth before ... if you do not read the manual to figure out how to do it

The transformation dell'Außenseiter is really clever and well-made, in full style Bandai. It can be done in two ways, one without replacing parts, replacing some parts with those present in the box. This is the reason why the horse seemed to change from picture to picture, and sometimes looked like a horse, sometimes a pony

Just the elaborate design means, however, that the metal content is not high. Or better, the metal is because the robots are reasonably heavy, but the majority is little or no visible: on Dygenguar for example are metal the blue parts of the thorax, legs and feet ... but the legs are covered in good part from the red part is that instead of plastic.
For now I'll stop here, in another post I see better analyze the transformation and post some pictures dell'Außenseiter mode horse.