Upgrade today with Gokin one of the first to come into my collection: the Marmit Devilman, taken from the animated transposition of manga considered by many to be the greatest masterpiece of the master Go Nagai.
Released in 1998 for the Heavy Gokin, the outputs of which can be counted on the fingers of one hand so far. At the time there were only for the series SoC GX-01 and GX-02.
For most metal and equipped with various joints that make them definitely can be laid (although not at the level of the most recent releases). About 16cm tall, the box is very small, the only accessories detachable wings and 2 pairs of hands (in a fist, the other with the fingers spread out).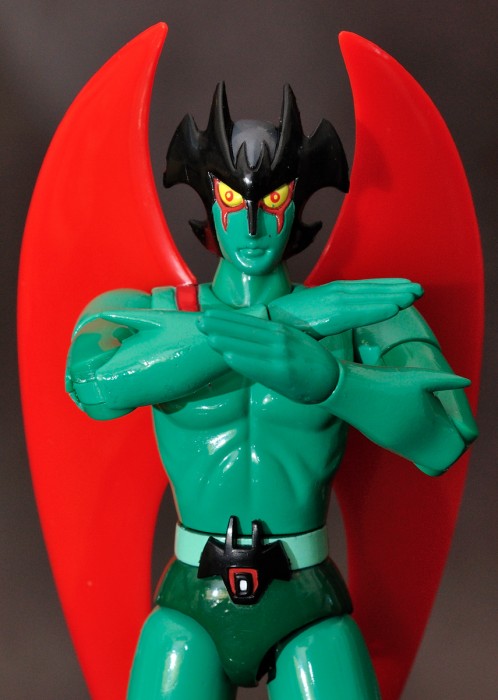 Devilman's left after normal that you see different recolor; I think it makes sense to blue (representing the anime version for night scenes), minus the two limited purple and gold.
A piece still pretty cheap, Devilman remains after 12 years still a Gokin that deserves to be added to any collection.