Many interesting cosplay this year! Below is my review of the most significant among those encountered during a walk Saturday along the streets of Lucca.
While last year I had been captured by the beauty of Yoko, this year for my first award goes to an incredible job: a beautiful Yamato huge and stunning detail with lots of Adm. Okita (Captain Avatar) and Susumu Kodai (Derek Wildstar).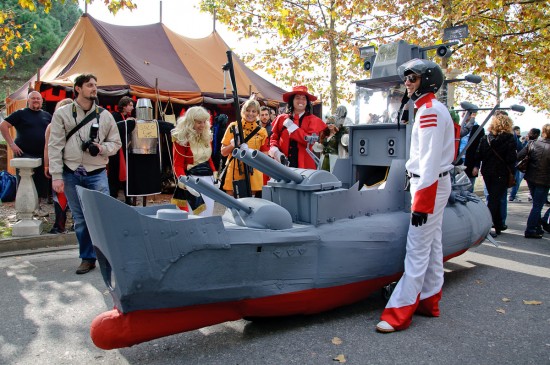 Many many other fantastic ideas below: a beautiful Mazinger Z accompanied by Sayaka; Commander / Optimus Prime ... convertible. Tetris! Himika, Pollon, Doraemon! I hope you enjoy the photos.