And we close today with what is probably forcefully grabs the prize for worst model of the century, the poor Barattack by CM's.
The model is a loyalty that I would call excellent. As you can see from the picture the model perfectly represents his animated counterpart. Piccolino but being paunchy will not notice much.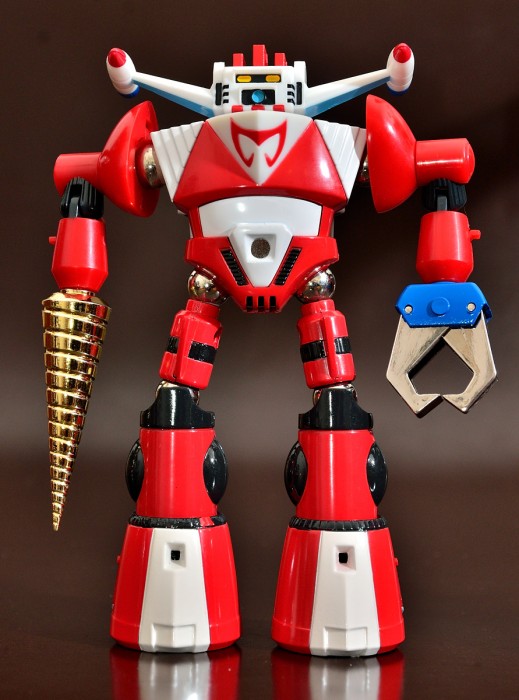 In the box there are also many accessories that allow you to transform Barattack in various other versions (maybe they did for Jeeg!).
Because I do not like it then? Simply said: the model is not literally standing, the magnets are powerful but are in fact free to rotate without brake; I swear I have NEVER seen anything like it. It seems impossible that it has been given the green light to a model of its kind in the video ... I think it is clear to everyone what has combined CM's.
Given the problem of stability, I do not want to photograph the rest ... I put away my sadness with Balatack hoping for CM's Jeeg not the same fate in store for us ...