First impressions 5 minutes after opening the box.
The Houraioh is beautiful, in line with what has been seen for the Kurojishi, together they make a beautiful couple. The metal but there is definitely less than in Kurojishi (eye I would say feet, pelvis (the silver part), part of the bust, the copribraccia silver).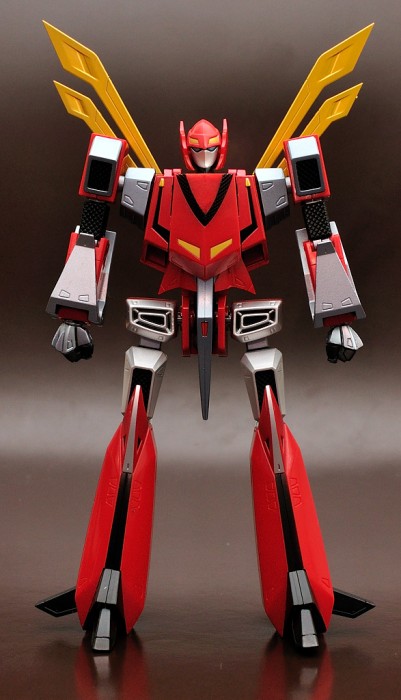 I have not tried the transformation, the manual seems a bit 'more complex than the GX-54.
Perhaps the transformation is the reason why there is less metal, seen that the legs must go into the air and the rest is opened and turns.
In any case, at first sight, definitely a good role model and a great complement to the previous output.
Something different for the Tobikage, that, without too much circled around ... is not a chogokin, is an action figure. Just took me a little 'disappointed mainly because the metal is not (part of the feet ...), but if you see the perspective of an action figure is absolutely spectacular, never seen so many joints and posabilità, I think those having fun with the poses will love him so much. Finishes good but not perfect, there is also some evidence of sprue (on the back).
Rating: definitely a good component of the project Tobikage, but having to choose between the two I would tend to recommend the GX-54.