A photo of the two dell'accoppiata Psycho Gundam Metal Composite out for the series.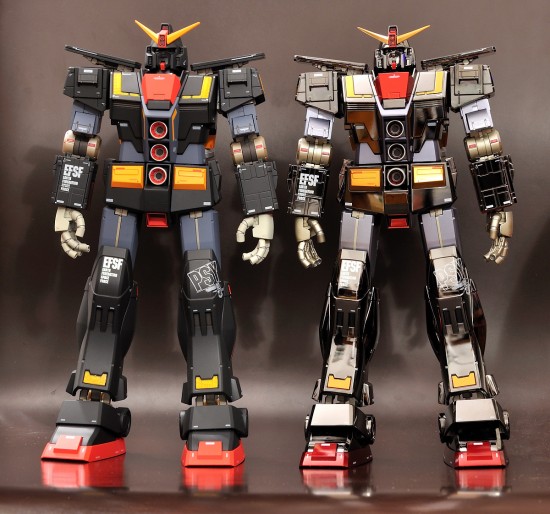 On the left is normal, right version of the Hong Kong Night, exit to the fair Tamashii Nation in 2009.
Now we have to decide which one to sell ... normally I would not doubt I do not like the colors chrome / invented / gold, I love playing and turn my chogokin so it would be better to keep the normal because it is less sensitive ... but it's too good to Hong Kong Night! Damn, I do not have room for both ...
To keep them ... and if you finish it and maybe take the Psycho MK-II to keep him company?