Another article today about the old guard.
This Bandai Gokin 1994 may in fact be considered a precursor of subsequent lines Chogokin (non-vintage) Soul of Chogokin 1996 and 1997.
Red Baron is taken from an anime of the same year, in turn revisiting the old Tokusatsu of 1973.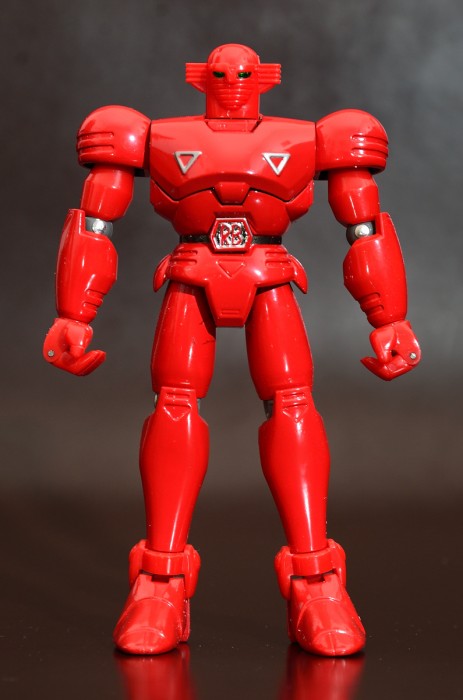 The model is made of a block of zinc alloy, heavy and well finished. And 'one of the last items Made in Japan in the industry (as reported by "proudly" the writing on the backside). More than discrete joints and excellent box, complete with a transparent glass case.
There are also accessories for the transformation (unfortunately on sprue) and adhesives to bond. In my case they are all still in the box.
Finally, a good model, that does not make me want a remake. It is still well below the 100 euro, if you want a piece historically interesting, aesthetics accattivamente and well done, I highly recommend it.